Photo Gallery of James Begent's descendant
Return to Begent Page | Return to Descendants of James Begent | Photo Gallery of London Begents | Photo of Tasmanian Begents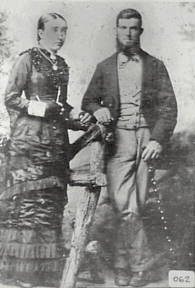 Henry Charles Begent and his wife Jemima (nee Lee). Taken around 1860. She emigrated to Australia with her three daughters after he died in 1875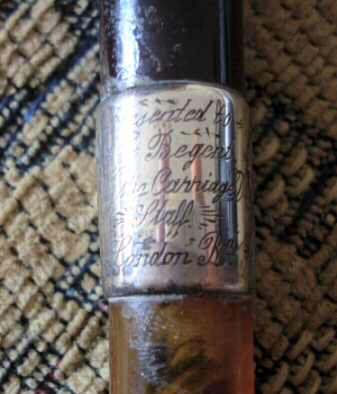 Amber and Meeschaum Pipe with a silver band was presented to Gilbert Begent (1876 - 1961) by the Carriage Department "Staff", London Road, on 25 March 1897. Gilbert was a Rauilway Worker at Wolverton and Manchester. His brother was Arthur Begent (photo below).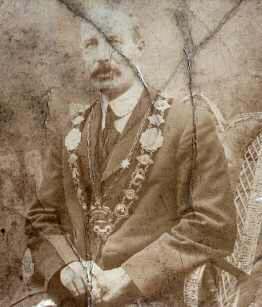 Arthur Begent (1872 -1960)
Arthur was a shipwright for Cammel Lairds in Birkenhead and later a chief engineer, merchant navy, registered at Liverpool as was his son Albert (photo below). Later Arthur became the travelling companion/chauffuer of Lady Pilkington of Pilkington Glass. After this he set up business on his own as a shop keeper in Bootle and lived in Moseley Hill, Liverpool. His shop had a direct hit during the war and he was evacuated to Darwen, Lancs where he was a millwright for ICI plastics division.
Albert Begent (1896 -1936)
Albert Begent in Engineers Officer's unform, Merchant Navy. He later became a Chief Engineer and during service was topedoed three times. he sadly died young aged 39 from a neck injury.
---
Photos kindly provided by Brian Begent
Begent Family Home Pages
Return to Top